EXPLORE, LISTEN, LEARN, ENJOY! Our School Tours of the Orchard are designed to be informative about all things 'APPLE', from the farmer to you. There's no better way to learn about the life of apples than to be in the orchard and experience the pleasures of seeing how they grow and eating one you picked right then and there!
All elementary and secondary school groups must register here.
The maximum number of children will be 35.
We request that for:
Grades 1-4, the school provides 1 adult for every 5 kids.
Grades 5-8, there should be 1 adult for every 7 kids.
Wagon ride to and from the Orchard. An information session in the orchard on the growth of trees, the importance of bees and pollination, our apple varieties and harvesting methods, how we pick apples properly, pick your own apples (one to eat and one to take home), printable scavenger hunt sheet. Access to the Corn Maze, Straw Jump, Barn, Nature Trails, and the Playground is also included.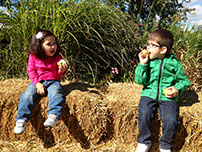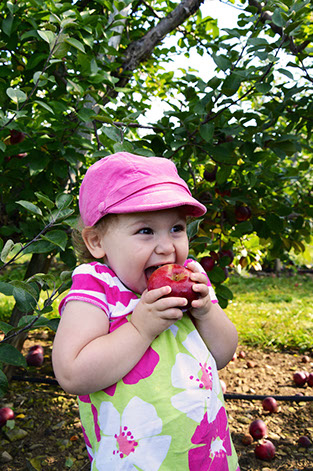 TOUR TIPS & INFO
If you are planning on staying for lunch there are designated picnic areas. Picnic tables are available but they are on a first come basis. We encourage you to leave all backpacks in a designated spot in the picnic area before getting on the wagon.
Allow enough time to ensure you are ready to start the tour at the time you have booked. We strongly suggest a bathroom stop before heading to the Orchard.
Supplies to bring: hand sanitizers or wipes, after bite, tissues.
Appropriate clothing for the weather.
If you would like to pre-order ready picked apples, cider or doughnuts please refer to our FOOD ORDER FORM.
Please stay in your assigned groups at all times.
There are porta potties for bathroom use throughout the property. Please see our SITE MAP.
© Mountain Orchards. All Rights Reserved.